Challenges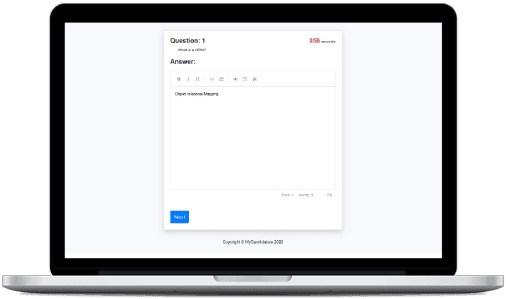 First challenge was to develop an algorithm for generating questionnaires on its own, based on skills and years of experience.
Second challenge was to conduct the test in a secure environment and making it hard to cheat.
Third challenge was to maintain a master dataset of questions across several skills.
Fourth challenge was to make this efficient and user friendly.
Solutions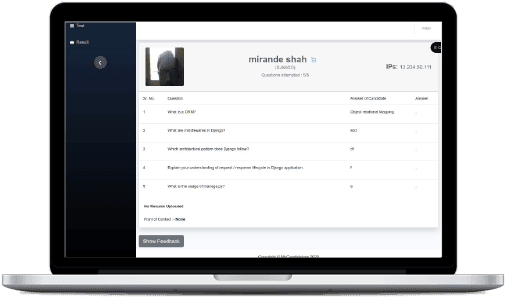 Master set of questions for every skill set is available for all users on the platform. However one can add their own set of questions. It readily allows administrators to create a test by choosing a particular skill set and experience. The algorithm will pick a random questionnaire from the master dataset.
The test supports limited browsers. The timer is continuously ticking. It also takes random pictures from your webcam during the test tenure. Basic things like disabling copy paste, right click etc are integrated.
Mobile friendly design allows candidates to take tests with ease.