Challenges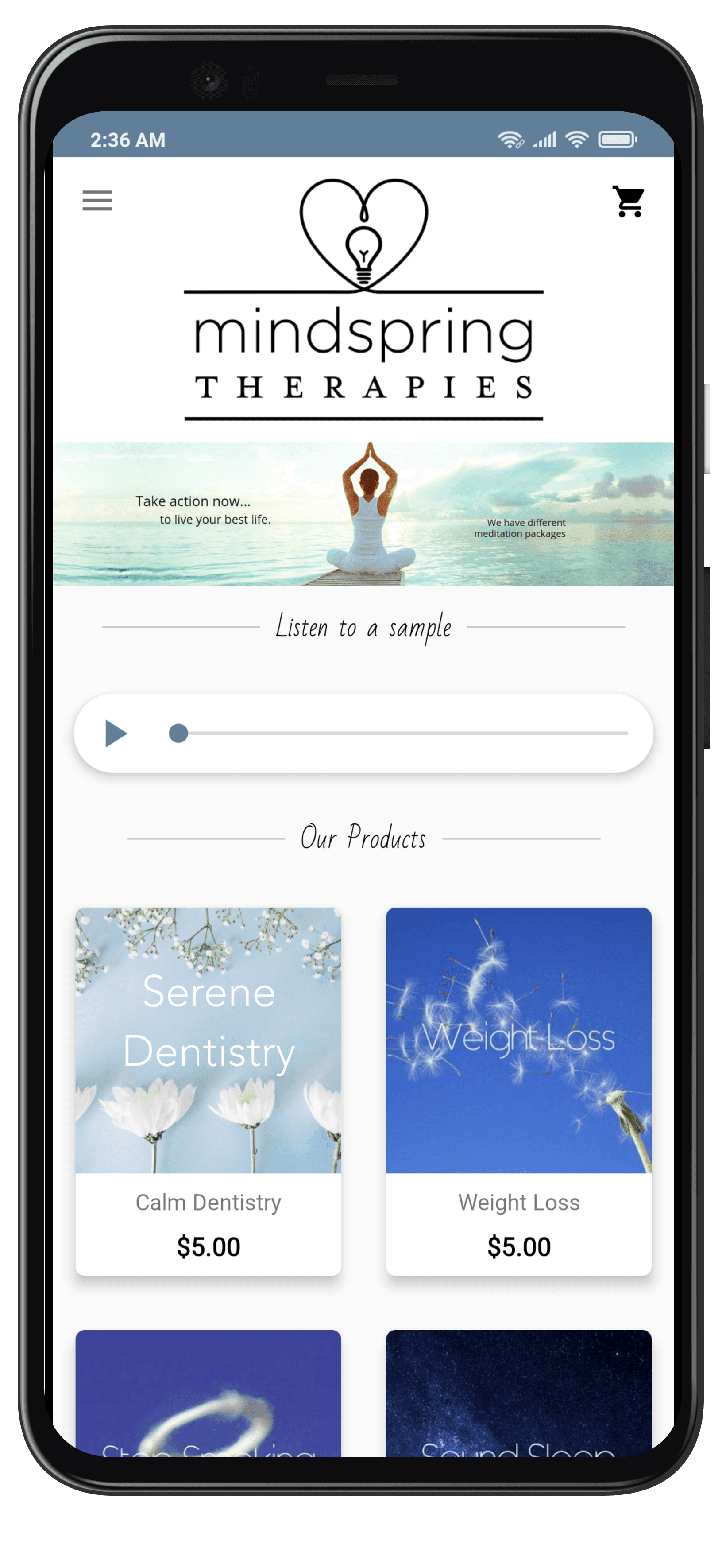 The Mindspring Therapies initially provided its services only on a website powered by wordpress cms. The challenge was to replicate all the features of the website and implement them on android and iOS platforms. Moreover, the client wanted an "in-app" play support which was earlier not possible on the website. Alongside, the "in-app" purchase needs to be implemented within the app so that users can make multiple purchases within the app itself using android and apple's default payment gateway. Finding & using wordpress API was another challenge.
Unlike Android, the Apple was charging for digital sales and as per its guidelines it didn't support adding variable discounts on the actual price of products on certain occasions and it only allowed the concept of either 0% or total 100% discount. This was a critical challenge for us to handle on the iOS platform.
Solutions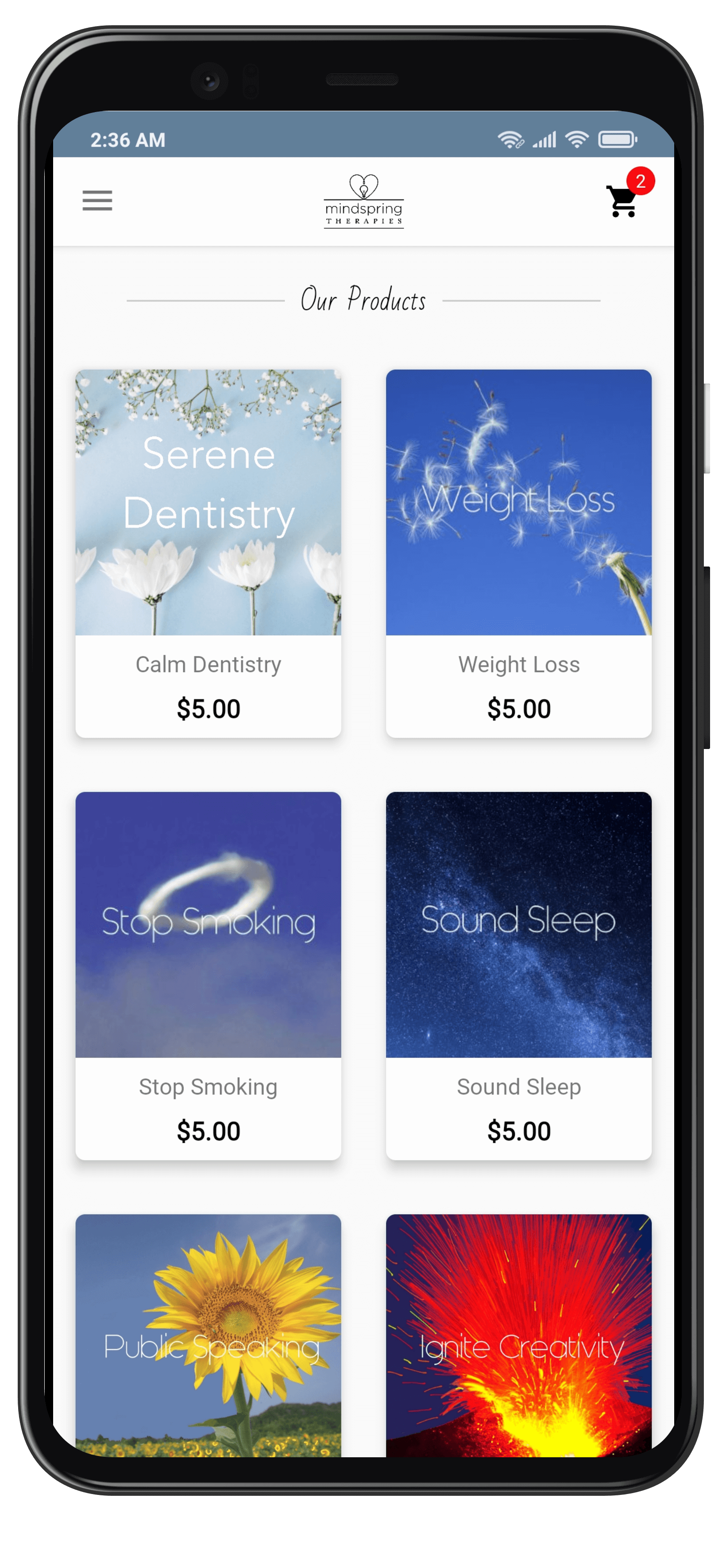 We designed the user interface in such a way that users can listen to a 'sample' music to experience the central theme of therapy. The user doesn't need to even register or sign up for using an app for his first time, keeping the app hassle free. We listed our products , by assigning a specific category and description to it.
However, to solve the crucial problems of iOS platform, we provided the feature of digital sale from wordpress buy page (web) instead of in-app purchase. We added a discount feature to the backend and displayed discounted price as sales price directly at frontend. We used coupon codes in a way to trace the discounted rate of the same product added twice on the wordpress panel. In this way we managed to tackle the challenges faced on an iOS platform.
The user can select the music of their choice and can add it to the cart. The user can always view their purchases or items being added to the cart quite hassle-free. We integrated all the features needed by our client in an attractive and user friendly interface.